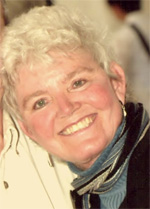 I backed into Christianity with considerable angst. I'm a follower of Jesus, but only chose Him after years of resistance. At 29, following a wide-ranging – and fruitless – search for "inner peace," Jesus was the last option I could think of. Deeply agitated, but desperate to escape my emptiness, I took the risk, yielded to Him, and finally began to grasp what had eluded me for so long.
As I struggled to learn new ways of living, I had the privilege of being discipled by Christian women and men who challenged and cared for me. Gradually, as I grew, people started coming to me with their own issues. Sensing a need for more training, I completed a two-year internship in biblical counseling in 1982 and started volunteering as a lay counselor at my church. In 1988 further education called. After completing a doctorate in clinical psychology, I found that my biblical training had equipped me to care for others with more depth and effectiveness than had my secular training. With that assurance (and knowing firsthand the many benefits of functioning within a church community) I elected to work as a pastor rather than as a psychologist. I've served as Pastor of Counseling on the staff of Peninsula Bible Church in Palo Alto, California since 1992.
My husband and I married in the 60's, so we've had a lot of time to learn about loving each other well. Some of the posts on this website reflect our journey together. We live in Northern California near our two adult children and their families.
Meet Lynne Fox
© Lynne Fox, 2010
biblegrapes.com